Trapping at Atterbury-Muscatatuck
The goals of furbearer management at Atterbury-Muscatatuck are to reduce or eliminate nuisance populations in a manner consistent with land use and training objectives and to ensure that healthy populations continue to exist so that they are appreciated for the aesthetic and ecological values. Furbearer trapping within the training areas is conducted during legal trapping seasons to allow opportunities for utilization of the animal. Legal trapping includes a variety of species such as fox, coyote, mink, beaver, muskrat, raccoon, opossum, and skunk. Furbearer trapping encourages public opportunities for furbearer trapping as well as overall population control.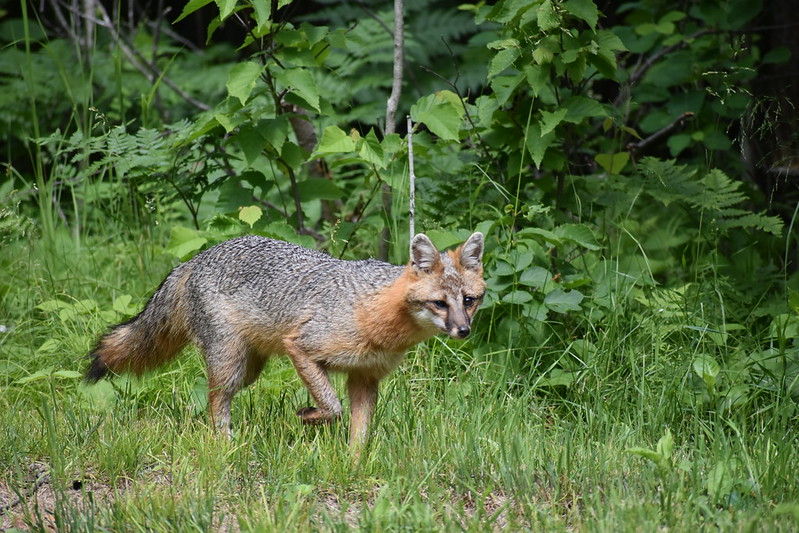 CALLING ALL TRAPPERS
Atterbury-Muscatatuck is currently assisting in a Gray Fox research project in cooperation with the Indiana Department of Natural Resources and the Wildlife Ecology Institute(WEI). WEI is looking for observations of gray fox (live or dead) in Indiana, and working with trappers, including payment for your assistance, to GPS-collar live gray fox in their study area or purchase gray fox carcasses (with or without pelt) from anywhere in Indiana. Find more information on the program: HERE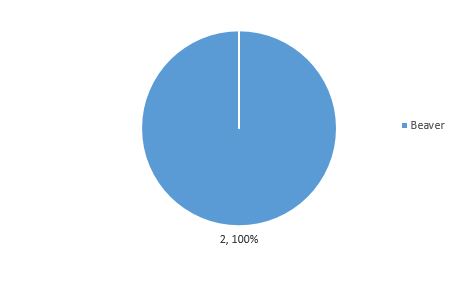 2022/2023 Season Harvest Recap
During the 2022/2023 season, trappers recorded a total of 2 furbearers harvested at Atterbury-Muscatatuck. The chart to the right shows the breakdown of harvest by game species and their percentage of the total harvest.
Otter Trapping at Atterbury-Muscatatuck
All trapping done at Atterbury-Muscatatuck must follow all applicable state regulations. Otter trapping at Camp Atterbury is only permitted in Bartholomew county, so before you go trapping make sure that the training area you wish to trap in is in the proper county. Trappers have a bag limit of two otters per trapper per season, but there is also a statewide maximum of 750 otters for the season. If the statewide quota is reached before the March 15 end of season, the season will close. The most current harvest numbers for river otters can be found through the Indiana Department of Natural Resources river otter harvest.
2022/2023 Season Otter Harvest
Camp Atterbury: 0 State: 637
Beavers at Atterbury-Muscatatuck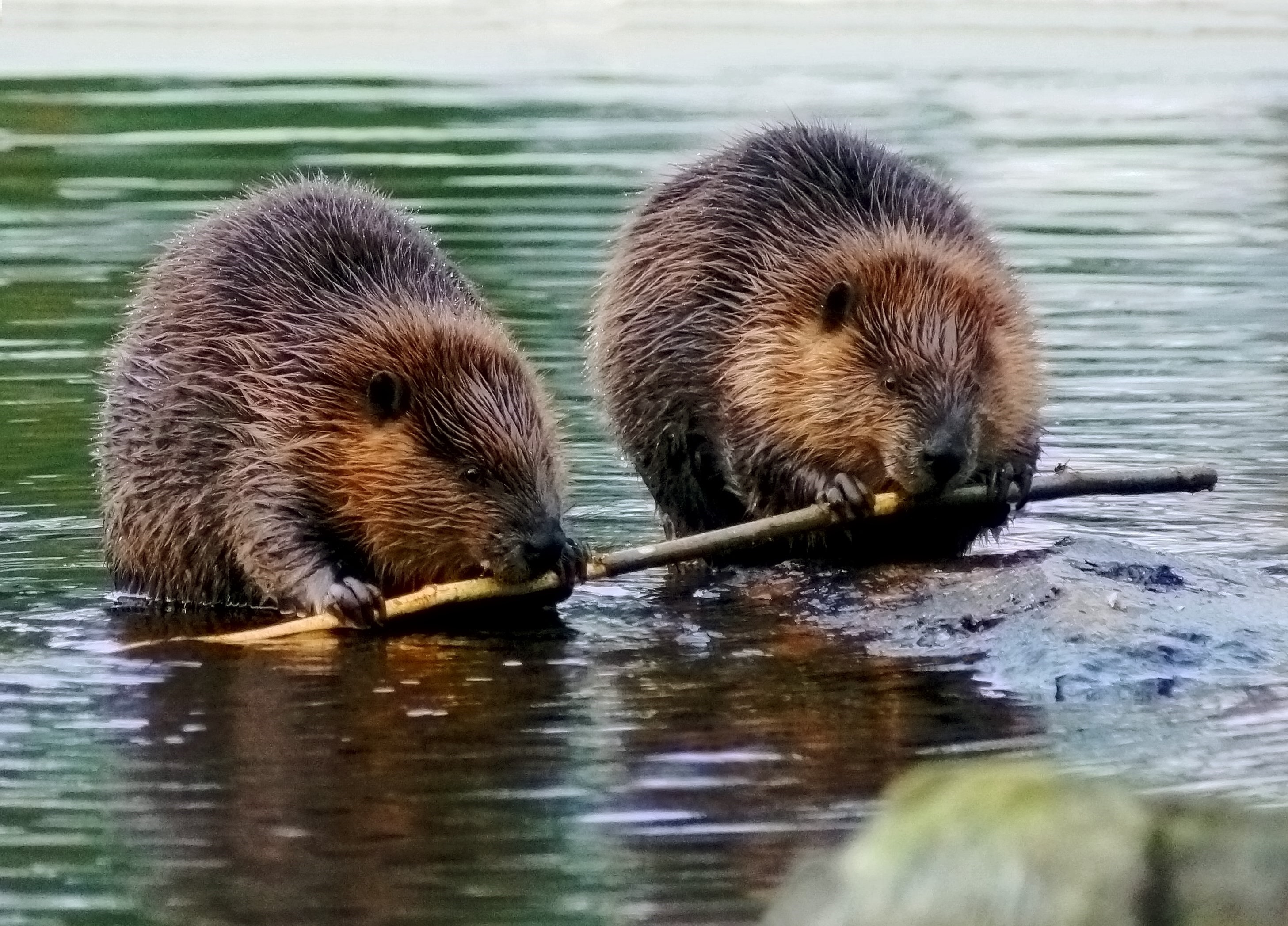 Historically damage caused by beavers had become significant in many of the bottomland timber stands, as well as in bottomlands that are regenerating to forest at Camp Atterbury. This damage occurs as trunk girdling, tree felling, and flooding, all of which result in limited access to areas and the mortality of species intolerant to flooding. Temporary control of nuisance beavers has been achieved in the past through trapping, and it has been an effective tool for controlling furbearers on the installation.